About Our Firm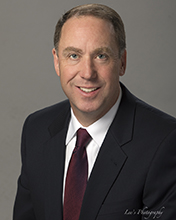 Doug Dawson has been providing tax preparation and planning advice for individuals and businesses who desire high quality personal services for over twenty-five years. He is committed to offering quality services while building close personal relationships with his clients through open communication on a regular basis. He understands that every individual and organization is unique, and he truly wants to take the time to get to know them and become their trusted business and financial advisor.
Doug received his Master of Taxation degree from the University of Denver, and Bachelor of Science in Accounting from the University of Northern Colorado. He also received an Executive Certificate in Financial Planning from Georgetown University.
His prior work experience included being a Director of PricewaterhouseCoopers, LLLP's (PWC's) Personal Financial Services Practice, and a Manager of KPMG's Personal Financial Planning practice. In addition, he has worked for several high quality local CPA firms, and has owned his own practice.
Doug offers a free initial consultation and looks forward to having the opportunity to meet with you to further discuss your needs and how he may be able to assist you.
Our Mission
Our mission is to help clients maintain financial viability in the present, while taking a proactive approach to achieve future goals. This requires open communication to reach an understanding of our clients' needs through research and sound analysis. Douglas W. Dawson, CPA is dedicated to meeting these goals with high standards of excellence and professionalism. We have been a staple of the area's business community for years, and pride ourselves on the level of esteem we have earned.
Our dedication to hard work has earned the respect of the business and financial community in and around the area. We believe this to be a direct derivative of our talent and responsiveness to our client base. Whether you are a current or prospective client, rest assured that individuals and businesses who choose Douglas W. Dawson, CPA receive competent and timely advice.